Mother of Pearl Shell Necklaces from Indonesia by BatikSarong.Com Fashion Accessory Export Company. Our company CV MAYA, fashion accessories manufacturer and exporter in Bali Indonesia. We produce various fashion jewelry necklaces made of beads and shells.
Handpainted Batiked Sarongs from Indonesia by CV MAYA, sarongs manufacturer in Indonesia. Visit our shop or sarongs factory in Bali. View more Pareo Bali, please visit our sister site www.Pareo-Bali.com

Beads Necklaces with Mother of Pearl Pendant . Fashion Accessories Made in Indonesia. Handcrafted Costume Jewelry. Mother of pearl shell necklaces from Bali Indonesia. These beads & shell necklaces available in many colors. Not only color shown here but many more such as white, yellow, pink, brown etc. If your favorite color is not listed here. Please contact us.
---
Bali Batik Fabrics
Batik Textiles from Bali
Batik Fabric Materials
Bali Textiles Batik
Sarong factory in Bali Indonesia. Manufacturer and exporter company for rayon beach sarongs pareo. Wholesaler of batik sarongs with many years of experience in producing sarongs for international buyers. We export all major shipping port around the world. Wide range of sarongs including silkscreen handprinting and handpainted sarongs. All sarongs made in Indonesia.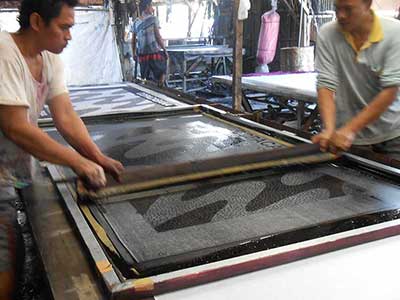 Bali batiks fabrics from batik factory in Indonesia. Buy batik fabrics quilting direct from batik factory in Java Indonesia. Handmade batik quilt kits fat quarters, layer cake stacks, jelly roll strips and charm squares. Java batiks fabrics hand dyed in batik factory in Java Indonesia. We produce and export batik fabrics by yards, fat quarter bundles and precut fabrics. If you need batik textile direct from factory in Indonesia. Please contact us. View our wide range of cotton batik fabrics handmade in Bali and Java Indonesia.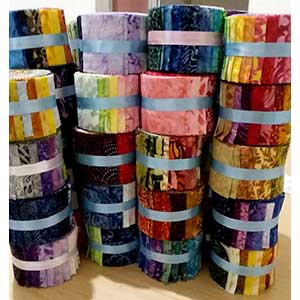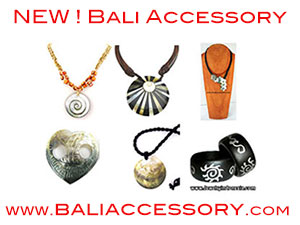 We're adding new Bali accessories regularly. Visit our sister site www.BaliAccessory.com for our latest addition of accessories and fashion jewelry made in Indonesia. Please remember that we're wholesale only. Minimum order apply. Contact us if you need more information.
Fashion accessories from Bali Indonesia. Visit our Facebook page Bali Accessory and Instagram page Bali Accessory to view our latest catalog of costume jewellery and fashion accessories made in Indonesia. We have wide range of jewelry and accessories including necklaces, bracelets, rings and earrings. We also have fashion accessories such as women purses and home decorations such as dream catchers, wall decors and other Indonesian handicrafts. Visit our site www.BaliAccessory.com to place your order for our Bali Accessories. If you need help ordering our products please email us or WhatsApp +6281353357458
Batik Sarong | Beaded Purse | Bali Sarongs | Sarongs Indonesia | Sarongs Factory |

Contact Us | Pareo Bali | New Bali Sarongs
---
Bali Handicrafts | Bali Fashion Necklaces | Bali Furniture | Sea Shells Feather Accessories | Clothing from Bali