Indonesian Batik Sarongs This site owned by CV MAYA, sarongs manufacturer from Indonesia. We produce various batik beachwear including handpainted batik sarongs on this page. Other than hand painted batik sarongs, we also produce sarongs with other motif such as printed sarongs, Hawaiian sarongs etc. All made of rayon fabric. Made in Indonesia by CV Maya, sarongs factory in Bali.
Sarongs from Bali | Screen Printed Sarongs | Cheap Beach Sarongs | Sarongs Manufacturer Indonesia
Hand Painting Rayon Batik Sarongs from Indonesia
Products of Indonesian company. Produced manufactured in Indonesia
Pareo from Bali Indonesia. Beach pareo manufacturer
Batik sarongs made in Indonesia
Back to Indonesian Handpainted Batik Sarongs Index Page

Sarongs batik fabric. Sarongs from Indonesia. Pareo factory
Sarongs supplier company in Bali Indonesia
Bali Sarongs, Beaded Jewelry and Crafts Links : Links:
BALI SARONGS CATALOG
Batik Sarongs, Beachwear, Sarong Ties and Bali Beads Sandals Catalog
Mini Skirts, Batik Pantaloon Beach Wear, Beaded Footwear etc.
Place your order for our pareo from Bali on our sister site www.Pareo-Bali.com
Handwoven recycled plastic tote bags from Indonesia. Woman shopping bags handmade using plastic strapping bands made from recycled plastic bottles. Kago bags or handmade tote bags and baskets. Durable and beautiful, made of various colors of recycled plastic. Fashionable handmade woven tote, made of recycled plastic. Direct from the factory in Indonesia. Produce and export woven tote bags worldwide. Especially made as multi purpose bag for every day. Made with recycled plastic by skill woven bag craftswomen of Indonesia.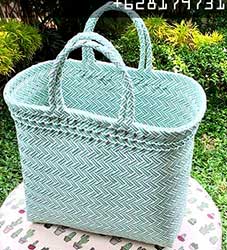 Rattan bags from Bali Indonesia. Handmade by craftsmen in Indonesia. Round rattan bags wholesale. Rattan bags combined with ata grass and leather straps. Very popular among ladies and schoolgirls. Rattan bags, purse and handbags, very unique and one of a kind. Each bags here are made by traditional craftsmen and women with years experience in producing handbags for export. Are you looking to import these rattan bags from Indonesia ? contact our company CV MAYA. We are able to supply you with quality rattan bags in bulk quantity and competitive price. Email us or send us message on WhatsApp +6281353357458.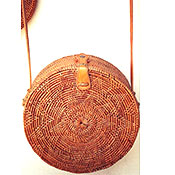 BatikSarong.Com is a sarongs manufacturer company located in Indonesia. If you need sarongs in bulk quantity direct from the manufacturer in Indonesia. You've come to the right place! We are sarongs factory, place your order for our sarongs and pareo from Bali on our sister site www.Pareo-Bali.com
Batik Sarong | Beaded Purse | Bali Sarongs | Sarongs Indonesia | Sarongs Factory |

Contact Us | Pareo Bali | New Bali Sarongs
---
Keyword for sarongs:batik fabric manufacturer indonesia, batik fashion company, batik garment manufacturer, batik java company, beach clothing company, beach pareo company, beach pareo factory, beach pareo indonesia, beachwear made in indonesia, garment manufacturer indonesia