Footwear with cowrie shells, mother of pearl shell glass beads made in Indonesia. Searching for footwear company from Bali Indonesia? sandals producer? sandals made in Indonesia? natural footwear manufacturer?

SANDAL SIZE CHART


Beads Sandals Slippers Footwear
Made in Indonesia Links:

You're here: Bali Slippers Page 8
Sandals Page 1

Sandals Page 2

Sandals Page 3

Sandals Page 4

Sandals Page 5

Sandals Page 6

Sandals Page 7

Sandals Page 8

Sandals Page 1
www.Balifurnish.com

Sandals Page 2
www.Balifurnish.com

Sandals Page 3
www.Balifurnish.com

Sandals Page 4
www.Balifurnish.com
Rattan bags from Bali Indonesia. Handmade by craftsmen in Indonesia. Round rattan bags wholesale. Rattan bags combined with ata grass and leather straps. Very popular among ladies and schoolgirls. Rattan bags, purse and handbags, very unique and one of a kind. Each bags here are made by traditional craftsmen and women with years experience in producing handbags for export. Are you looking to import these rattan bags from Indonesia ? contact our company CV MAYA. We are able to supply you with quality rattan bags in bulk quantity and competitive price. Email us or send us message on WhatsApp +6281353357458.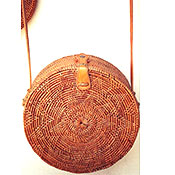 Espadrilles from Bali
Wedge Heel Espadrilles
Beads Sandals from Bali
Flip-Flop Slippers from Bali
Embroidery Sandals Indonesia
Iridescent Beads Sandals
Sea Shell Sandals Slippers
Fish Vertebrae Sandals
High Heel Ladies Sandals
Leather Shoes Sandals
Ladies Apparels Fashion
New Age Ladies Shoes

COMING SOON ...
www BALI FOOTWEAR com

Online catalog of footwear, sandals shoes, flip flop and thongs made in Bali Indonesia. Footwear with beads and sea shells handmade in Bali Island. Looking for beaded sandals factory or beaded footwear manufacturer in Bali ? Visit this site ...
Batik Sarongs, Beachwear, Bali Beaded Sandals and Fashion Accessories Catalog
Mini Skirts, Batik Pantaloon Beachwear, Beaded Footwear etc.
See more Pareo from Bali and Bali Accessories.
Indonesian Beaded Footwear Manufacturer Company
BatikSarong.com manage by CV MAYA. A registered export company in Indonesia. Direction to our fashion shop in Bali Indonesia