Please visit our Linktree page for Sarong Catalog or chat online using our social media. See also our latest sarong collection, Youtube Video and other important information.
Footwear from Indonesia. Footwear made with natural or organic materials such as straw, sea shells, mother pearls shells, cowry shells (also spelled cowrie shells). We manufacture & export only good quality footwear. Footwear in western size. Made with superior quality glue!
Bali Sandals Code: Sandal-P8-5 (*sandal page 8)
Handmade sandal with cowry shells
Go to Bali Sandals with Pearl Shells and Cowry Shells
Handwoven recycled plastic tote bags from Indonesia. Woman shopping bags handmade using plastic strapping bands made from recycled plastic bottles. Kago bags or handmade tote bags and baskets. Durable and beautiful, made of various colors of recycled plastic. Fashionable handmade woven tote, made of recycled plastic. Direct from the factory in Indonesia. Produce and export woven tote bags worldwide. Especially made as multi purpose bag for every day. Made with recycled plastic by skill woven bag craftswomen of Indonesia.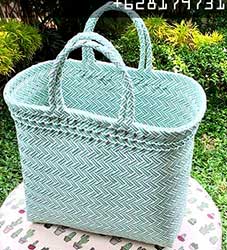 Bali batiks fabrics from batik factory in Indonesia. Buy batik fabrics quilting direct from batik factory in Java Indonesia. Handmade batik quilt kits fat quarters, layer cake stacks, jelly roll strips and charm squares. Java batiks fabrics hand dyed in batik factory in Java Indonesia. We produce and export batik fabrics by yards, fat quarter bundles and precut fabrics. If you need batik textile direct from factory in Indonesia. Please contact us. View our wide range of cotton batik fabrics handmade in Bali and Java Indonesia.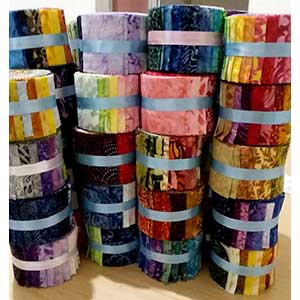 ---
Sea Shells Feather Accessories | Bali Crafts | Shell Crafts Bali | Sea Shell Necklaces | Sarong Catalog