We're manufacturer company for fashion products such as batik sarongs beachwear and fashion jewelry. Fashion jewelry made of beads with sea shells. Sea shells jewelry from Bali. Bali sea shells jewelry. Jewelry such as necklaces, bracelets, chokers, anklets, bangles and earrings. Bali beads jewelry and pearl shells jewelry from Bali made by CV Maya, the company who owned batiksarong.com and jewelryindonesia.com. Please visit www.jewelryindonesia.com for more pearl shells jewelry from bali and seashells jewelry. Bali beads fashion accessories and costume jewelry company, wholesaler, exporter and supplier.
Bali Batik Beachwear. Mini beach sarongs. Pricing & shipping info. For beach accessories and beads jewelry from Bali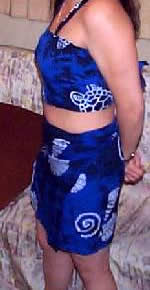 Halter Top Mini Skirt
Halter Top & Mini Skirt
Pattern may vary from photos shown above. You can specify the color only
Handwoven Natural Hotel Slippers from Indonesia. Check out our eco-friendly handwoven natural fiber pandanus leaf hotel sandals made in Indonesia. Our sandals are organic, sustainable, and fair trade, and are perfect for hotels, retailers, and anyone who wants good quality, affordable footwear. Made by skilled weavers in Bali and Java using traditional techniques, our sandals are unique, stylish, and environmentally friendly. Order now in bulk quantity for export.
Sexy Sarongs with Beads from Bali Indonesia
Half Sarong Code: MSP4-1
Sarong Skirts Wholesale Bali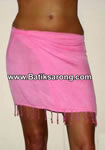 Half Sarong Code: MSP4-2
Sarong Skirts Export Bali
Half Sarong Code: MSP4-4
Sarong Skirts Factory Bali
Bali Sarongs, Beaded Jewelry and Crafts Links : Links:
BALI SARONGS
Batik Sarongs, Beachwear, Sarong Ties and Bali Beads Sandals Catalog
Mini Skirts, Batik Pantaloon Beach Wear, Beaded Footwear etc.
Place your order for our pareo from Bali on our sister site www.Pareo-Bali.com
Hand Painted Batik Bed Covers from Bali Indonesia
Batik Bed Covers from Bali Indonesia
Bali Batik Bedding Linen Batik Bed Sheets
Handwoven recycled plastic tote bags from Indonesia. Woman shopping bags handmade using plastic strapping bands made from recycled plastic bottles. Kago bags or handmade tote bags and baskets. Durable and beautiful, made of various colors of recycled plastic. Fashionable handmade woven tote, made of recycled plastic. Direct from the factory in Indonesia. Produce and export woven tote bags worldwide. Especially made as multi purpose bag for every day. Made with recycled plastic by skill woven bag craftswomen of Indonesia.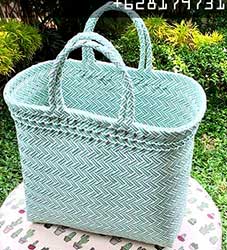 BatikSarong.Com is a batik garments manufacturer company located in Java Indonesia. Are you beach wear apparel & fashion distributor looking for batik textile, batik sarongs, batik pareos, batik garment made in Java Indonesia? You've come to the right place! email your inquiry to us sarong indonesia factory.
Batik Sarong | Beaded Purse | Bali Sarongs | Sarongs Indonesia | Sarongs Factory | Contact Us | New Bali Sarongs
---
Bali Handicrafts Company | Bali Beads Necklaces | Sea Shells Feather Accessories | Clothing from Bali |