Online catalog for fashion products. Sarongs, pareo, batik clothing and fashion accessories such as necklaces, chokers, bracelets, anklets, earrings and body piercing jewelry. Jewelry made of sea shells, beads, pearl shells, bone, horn and other organic materials. Also beads bags with sea shells. Fashion belts made of seashells and beads. All handcrafted in Indonesia. We're manufacturer company and exporter. We're not agent. To order our fashion products, Email to Us
Batik Beachwear and Fashion Products from Bali Indonesia. Batik Clothing Made in Indonesia.
Fashion Accessories and Costume Jewelry from Bali Indonesia

Product Ref Sarong Sets Monocolor Yellow
Please go to monocolor beach pareos page to see similar pareos
Must see! Hawaiian Shirts Made in Indonesia
Click rayon man shirts above to view our hawaiian shirts catalog
Bali Sarongs, Beaded Jewelry and Crafts Links : Links:
BALI SARONGS CATALOG
Batik Sarongs, Beachwear, Sarong Ties and Bali Beads Sandals Catalog
Mini Skirts, Batik Pantaloon Beach Wear, Beaded Footwear etc.
Place your order for our pareo from Bali on our sister site www.Pareo-Bali.com
Rattan bags from Bali Indonesia. Handmade by craftsmen in Indonesia. Round rattan bags wholesale. Rattan bags combined with ata grass and leather straps. Very popular among ladies and schoolgirls. Rattan bags, purse and handbags, very unique and one of a kind. Each bags here are made by traditional craftsmen and women with years experience in producing handbags for export. Are you looking to import these rattan bags from Indonesia ? contact our company CV MAYA. We are able to supply you with quality rattan bags in bulk quantity and competitive price. Email us or send us message on WhatsApp +6281353357458.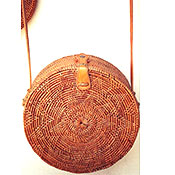 BatikSarong.Com is a batik garments manufacturer company located in Java Indonesia. Are you beach wear apparel & fashion distributor looking for batik textile, batik sarongs, batik pareos, batik garment made in Java Indonesia? You've come to the right place! email your inquiry to us sarong indonesia factory.
Batik Sarong | Beaded Purse | Bali Sarongs | Sarongs Indonesia | Sarongs Factory |

Contact Us | Pareo Bali | Bali Fashion Accessories
---
Bali Handicrafts Company | Bali Beads Necklaces | Natural Photo Album from Bali | Sea Shells Feather Accessories | Clothing from Bali |
BATIK CLOTHING MANUFACTURER COMPANY