Sarongs from Indonesia Home | Sarongs from Bali Catalog 1 | Indonesia Sarongs Catalog 2 | CV MAYA Sarongs Factory
Bali Batik Sarongs (aka bali sarong or bali batik). Beach Pareos Made In Indonesia. Beach sarong made of rayon fabric. Very cheap. Good quality fabric. Individually checked before exported.
Monocolor PAGE 1 | PAGE 2 | PAGE 3 | PAGE 4 | PAGE 5 | PAGE 6 | PAGE 7 | PAGE 8 | PAGE 9 | PAGE 10| PAGE 11
All Bali Indonesia Monocolor Sarongs Links:
You're here: PAGE 1
Bali Sarongs, Beaded Jewelry and Crafts Links : Links:
BALI SARONGS CATALOG
Batik Sarongs, Beachwear, Sarong Ties and Bali Beads Sandals Catalog
Mini Skirts, Batik Pantaloon Beach Wear, Beaded Footwear etc.
Place your order for our pareo from Bali on our sister site www.Pareo-Bali.com
Rattan bags from Bali Indonesia. Handmade by craftsmen in Indonesia. Round rattan bags wholesale. Rattan bags combined with ata grass and leather straps. Very popular among ladies and schoolgirls. Rattan bags, purse and handbags, very unique and one of a kind. Each bags here are made by traditional craftsmen and women with years experience in producing handbags for export. Are you looking to import these rattan bags from Indonesia ? contact our company CV MAYA. We are able to supply you with quality rattan bags in bulk quantity and competitive price. Email us or send us message on WhatsApp +6281353357458.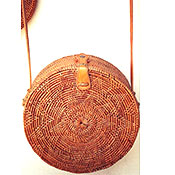 Home Batik Sarong | Beaded Purse | Bali Sarongs | Sarongs Indonesia | About Us Sarongs Factory |

Contact Us | Pareo Bali | Bali Fashion Accessories
BatikSarong.Com owned by CV Maya. A manufacturer and exporter company for batik beach sarongs located in Indonesia. Beachwear and sarongs made of rayon fabric with batik motifs. All made in Indonesia. Good quality reasonable price, direct from the pareo factory.

Need help ordering our beach pareo and sarongs ?
Contact us now, we give prompt reply !
Fill our SARONG BALI ORDER FORM HERE
Ph.+6281353357458 Cel/WhatsApp: +628179731022 Skype: cvmaya

Visit our shop in Bali !
Full Size Sarongs Manufacturer Company Bali Java Indonesia
Cheapest Sarongs Manufacturer Company Bali Java Indonesia
Bali Batik Sarongs Manufacturer Company Bali Java Indonesia
Batik Stamp Sarongs Manufacturer Company Bali Java Indonesia
Bali Sarongs Manufacturer Company Bali Java Indonesia
Tropical Motif Sarongs Manufacturer Company Bali Java Indonesia
Bali Batik Sarongs Factory Company Bali Java Indonesia
Bali Sarongs Factory Company Bali Java Indonesia
Bali Batik Factory Company Bali Java Indonesia
Batik Clothing Manufacturer Company Bali Indonesia
Floral Sarongs
Solid Color Sarongs
Animal Sarongs
Smoked Sarongs
Half Sarongs
Tie Dye Sarongs

Bali Batik Sarongs Producer Bali Java Indonesia
Bali Sarongs Company Bali Java Indonesia
Bali Sarongs Wholesale Bali Java Indonesia
Bali Sarongs Exporter Bali Java Indonesia
Bali Sarongs Producer Bali Java Indonesia
Bali Batik Company Bali Java Indonesia
Bali Batik Wholesale Bali Java Indonesia
Bali Batik Exporter Bali Java Indonesia
Bali Batik Producer Bali Java Indonesia
Bali Batik Sarongs Company Bali Java Indonesia
Bali Batik Sarongs Wholesale Bali Java Indonesia
Bali Batik Sarongs Exporter Bali Java Indonesia
Celtic Sarongs
Plus Size Sarongs
Hand Painted
Embroidered Sarongs
Abstract Sarongs
Cotton Sarongs
Animal Print Sarongs
Heavyweight (Pertama) Sarongs
Sarong Ties
---
Bali Handicrafts Company | Bali Beads Necklaces | Natural Photo Album from Bali | Sea Shells Feather Accessories | Clothing from Bali |