HOME > Fashion Jewellery Necklaces | Fashion Jewellery Bracelets
Wholesale Fashion Accessories Company Factory in Bali Indonesia. Bali Fashion Jewelry Manufacturer Exporter. Costume Jewelry made in Indonesia.
Fashion Jewellery Wood Bangle from Bali Indonesia. Costume Jewelry Bangles and Bracelets Handmade in Bali Indonesia
Bali Accessories Necklace Code: BP6-9
Fashion Accessories Wood Bangles from Bali
Back to Fashion Jewelry Bangles from Bali Page 6
Our Company located in Denpasar Bali Indonesia. To place your order for our sarongs pareo, please visit our sister site www.Pareo-Bali.com and view our latest catalog of Pareo from Bali. View also our catalog of Kago Bags Handwoven Recycled Plastic Tote Bags from Indonesia. Handmade shopping bags from Indonesia. If you need help, Call/WhatsApp: +6281353357458.
To order our sarongs pareo and other products, please contact us using online inquiry form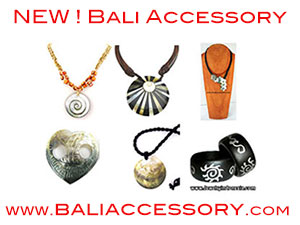 We're adding new Bali accessories regularly. Visit our sister site www.BaliAccessory.com for our latest addition of accessories and fashion jewelry made in Indonesia. Please remember that we're wholesale only. Minimum order apply. Contact us if you need more information.