Sarongs Pareo from Bali Sarongs Site owned by CV MAYA, Sarongs Exporter Company
You're viewing our catalog of handpainted sarongs or handpainted pareos. All made in Indonesia by CV Maya, a sarongs exporter and sarongs manufacturer company with sarongs shop located in Denpasar Bali. These sarongs are made by hand, similar to painting on a piece of fabric. We use rayon fabric for our beach sarongs. Rayon textile is smooth as silk. Very comfortable to use on sunny beach or hot summer. Our sarongs are very popular, as seen in many places around the world including Hawaii, Bahamas, Tahiti, Maldives, Jamaica, Guam, Easter Island etc.
When you buy sarongs from us, you're buying direct from sarongs factory in Bali. We produce various sarongs not only hand painted sarongs or hand painted pareo, but also other kind of sarongs beachwear including the printed sarongs, embroidery sarongs, plain color sarongs, amburadul sarongs etc. We have beaded sarongs and seashell sarongs. This is sarongs with beads or sea shells on it's tassels. Contact us now, we give prompt reply.
Rayon Fabric Hand Painted Batik Sarongs from Bali Indonesia by CV MAYA



Sarongs manufacturer in Indonesia. Sarongs direct from factory in Indonesia, home of batik. We have various models of batik sarongs. Good quality and reasonable price. Contact CV MAYA now.
Back to Indonesian Handpainted Batik Sarongs Index Page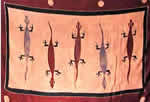 Batik Sarongs with
Primitive Motif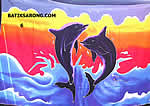 Bali Hand
Painting Sarong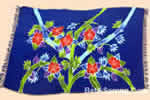 Hand Painted Fine
Quality Batik Sarong
Bali Sarongs, Beaded Jewelry and Crafts Links : Links:
BALI SARONGS
Batik Sarongs, Beachwear, Sarong Ties and Bali Beads Sandals Catalog
Mini Skirts, Batik Pantaloon Beach Wear, Beaded Footwear etc.
Place your order for our pareo from Bali on our sister site www.Pareo-Bali.com
Hand Painted Batik Bed Covers from Bali Indonesia
Batik Bed Covers from Bali Indonesia
Bali Batik Bedding Linen Batik Bed Sheets
Sarong factory in Bali Indonesia. Manufacturer and exporter company for rayon beach sarongs pareo. Wholesaler of batik sarongs with many years of experience in producing sarongs for international buyers. We export all major shipping port around the world. Wide range of sarongs including silkscreen handprinting and handpainted sarongs. All sarongs made in Indonesia.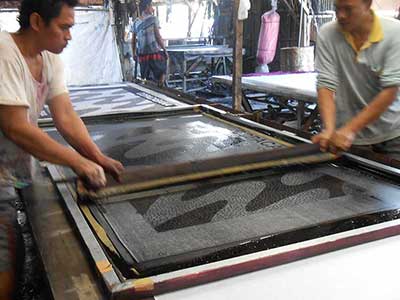 Bali batiks fabrics from batik factory in Indonesia. Buy batik fabrics quilting direct from batik factory in Java Indonesia. Handmade batik quilt kits fat quarters, layer cake stacks, jelly roll strips and charm squares. Java batiks fabrics hand dyed in batik factory in Java Indonesia. We produce and export batik fabrics by yards, fat quarter bundles and precut fabrics. If you need batik textile direct from factory in Indonesia. Please contact us. View our wide range of cotton batik fabrics handmade in Bali and Java Indonesia.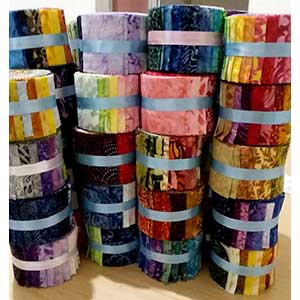 BatikSarong.Com is a batik garments manufacturer company located in Java Indonesia. Are you beach wear apparel fashion distributor looking for batik textile, batik sarongs, batik pareos, batik garment made in Java Indonesia? You've come to the right place! email your inquiry to us sarong indonesia factory.
Batik Sarong | Beaded Purse | Bali Sarongs | Sarongs Indonesia | Sarongs Factory | Contact Us | Pareo Bali | New Bali Sarongs
---
Bali Handicrafts | Bali Crafts | Sea Shell Crafts Bali | Teak Kitchenware | Bali Clothing