Indonesian Sarongs This site owned by CV MAYA, manufacturer and exporter company of sarongs and pareo from Indonesia. Beach sarongs from Bali Indonesia in various styles such as cheap monocolor, silk screen print sarongs etc. All manufactured and produced in Indonesia by CV Maya, the sarongs factory in Indonesia. If you need sarongs manufacturer in Indonesia, contact us now, we'll provide you with quality sarongs at factory direct price. We're Bali Sarongs Manufacturer Company.
Sarongs from Bali | Screen Printed Sarongs | Cheap Beach Sarongs | Sarongs Manufacturer Indonesia
Indonesia Rayon Textile Stamp Batik Sarongs Wrap, The Best Quality!
There are so many big sarong importers, sarong distributors, apparel wholesalers sarong wholesale companies bring in indonesian rayon batik sarongs to your country. They imports rayon batik sarongs in bulk quantity to reduce shipping cost. Almost all of them sell the cheap bali sarongs. Few of them sell sarongs which can match our beautiful stamp sarongs.
If you're a small business or small retailer company, these high end stamp sarong the right choice for you. You will find a niche market for these fine quality rayon batik sarongs. Minimum order per code number/item is low, only 25pcs. Minimum per order only 100pcs ((at least 4 items or code number in 1 shipment).
We deliver to any international air port. We also able to deliver to your door. Custom Clearance Available!
All stamp sarongs can be made for Sarong Top. One Size Fit All.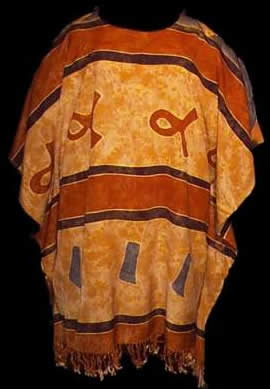 Product Ref: SARONG TOP
One size fit all. With or without fringe
You're Here: Stamp Sarongs Page 2 Stamp Sarong Pages:
Bali Sarongs and Bali Beads Jewelry Links:
BALI SARONGS CATALOG
Batik Sarongs, Beachwear, Sarong Ties and Bali Beads Sandals Catalog
Mini Skirts, Batik Pantaloon Beach Wear, Beaded Footwear etc.
Place your order for our pareo from Bali on our sister site www.Pareo-Bali.com
BatikSarong.Com is a sarongs manufacturer company located in Indonesia. If you need sarongs in bulk quantity direct from the manufacturer in Indonesia. You've come to the right place! We are sarongs factory, place your order for our sarongs and pareo from Bali on our sister site www.Pareo-Bali.com
Batik Sarong | Beaded Purse | Bali Sarongs | Sarongs Indonesia | Sarongs Factory |

Contact Us | Pareo Bali | Bali Fashion Accessories
---
Bali Handicrafts Company | Bali Beads Necklaces | Natural Photo Album from Bali | Sea Shells Feather Accessories | Clothing from Bali |