Fashion and Accessories made in Indonesia by Bali Export Company
Handpainted Sarongs from Bali Indonesia
Beach sarongs with handpainted motifs from Bali Indonesia. Tropical sarongs direct from sarongs factory. We have wide range of hand painted sarongs. We have sarongs with primitive paintings, sea life, gecko turtle dolphins birds and other animals. There're also handpainting sarongs with Hawaiian motifs, Polynesian styles and the most popular is the tropical handpainted sarongs from Bali Indonesia. This is our all time best selling handpainted sarongs.
Casual dresses from Bali Indonesia. Visit www.BatikClothing.com
Resort wear made of various fabric and textile including rayon, cotton, viscose and many more. All dresses and clothing here are made in Indonesia with many style. We have plus size clothing, summer dress, beachwear and of course kids fashion. Browse also our online catalog for long dress, mini skirts, hawaiian shirt etc. Good quality good price!


Footwear from Bali Indonesia Sandals and Shoes made in Indonesia Bali. Visit www.BaliFootwear.com
Casual footwear from Bali Indonesia. Beaded sandals and handmade shoes from Bali Indonesia. Sandals for ladies shoes from Bali Indonesia. Browse our online catalog for cheap sandals and handmade flip flops. Beach sandals and woman shoes made of synthetic leather combined with plastic seed beads.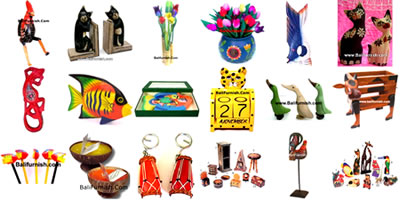 Bali Crafts Wholesale Indonesia Handicrafts Factory. Visit www.Balifurnish.com
Wood crafts and home decors made in Bali Indonesia and other island, Java or Lombok. Souvenirs and accessories direct from the craftsmen in Bali Indonesia. Homeware and handycrafts made of wood, stone, sea shells and other organic materials. All made in Indonesia at wholesale price.
Links to all handpainted sarongs from CV MAYA SARONG FACTORY
Our Company Located in Denpasar Bali Indonesia. To place your order for our sarongs pareo, please visit our sister site www.Pareo-Bali.com and view our latest catalog of Pareo from Bali. If you need help, Call/WhatsApp: +6281353357458.
Sarung goyor factory in Indonesia. Buy handmade sarong goyors direct from Indonesia. Contact us by email or WhatsApp for more information regarding our sarung goyor, also known as sarung tenun, macawis, izaar or futah. High quality handmade sarungs direct from factory.
Visit our web site pareo-bali.com to place your order for our sarongs. Visit and place your order.