We're manufacturer, wholesale & export company fashion accessory & costume jewellery.
Wholesale only. Minimum order apply. Email to Us for more info
Code: NP 42-5 BROWN
Beads Cowry Shell Necklace
Code: NP 42-5 ORANGE
Beads Cowry Shell Necklace
Code: NP 42-5 WHITE
Beads Cowry Shell Necklace
Beads necklace with cowry shells. Cowry shell necklace with beads. Beads and cowrie shells necklace. Sea shell and beads fashion accessories. Beaded jewelry made in Indonesia. Shell jewelry from Indonesia. Costume jewelry made of beads from Indonesia. We're manufacturer company located in Indonesia. We produce jewelry and accessories made of glass beads with natural materials such as sea shells, mother of pearl shell and coconut wood.
Necklace Code: NP42-5 Green
Beads and cowry shell necklace made in Indonesia
Go to Beads Cowry Shells Necklaces
Beads Mother of Pearl Shell Necklaces from Indonesia
Bali batiks fabrics from batik factory in Indonesia. Buy batik fabrics quilting direct from batik factory in Java Indonesia. Handmade batik quilt kits fat quarters, layer cake stacks, jelly roll strips and charm squares. Java batiks fabrics hand dyed in batik factory in Java Indonesia. We produce and export batik fabrics by yards, fat quarter bundles and precut fabrics. If you need batik textile direct from factory in Indonesia. Please contact us. View our wide range of cotton batik fabrics handmade in Bali and Java Indonesia.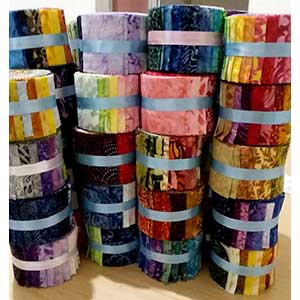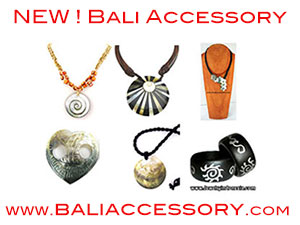 We're adding new Bali accessories regularly. Visit our sister site www.BaliAccessory.com for our latest addition of accessories and fashion jewelry made in Indonesia. Please remember that we're wholesale only. Minimum order apply. Contact us if you need more information.