Bob Marley Sarongs from Bali Indonesia. Available in various colors.
Bob marley sarongs in rainbow colors with bob marley print and the canabis leaf. Our bob marley reggae sarongs made of 100% rayon textile with silk screen printing motif. Little variation in colors may occur.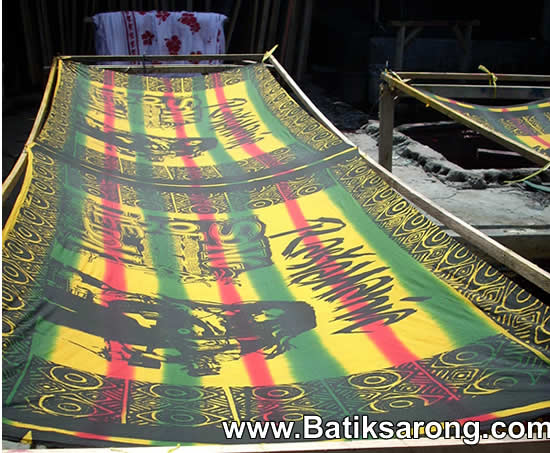 Our sarongs factory produce various motif of bob marley and jamaica culture
Links to all bob marley sarongs from Bali Indonesia page
Our Company Located in Denpasar Bali Indonesia. To place your order for our sarongs pareo, please visit our sister site www.Pareo-Bali.com and view our latest catalog of Pareo from Bali. If you need help, Call/WhatsApp: +6281353357458.
To order our sarongs pareo and other products, please contact us using online inquiry form