Batik Sarong Beach Pareo Made in Indonesia Batik Manufacturer Company. Sarongs factory in Indonesia. Supplier and wholesaler of sarongs. Sarongs in various motifs. Hawaiian sarongs, polynesian sarongs etc. All made in Indonesia by CV Maya, sarongs manufacturer and producer who owned BatikSarong.com.
Indonesian Sarongs | Screen Print Batik Sarongs | Sarongs Factory | Bali Sarongs
We're manufacturer, wholesale & export company of batik sarongs (batik pareo).
Wholesale only. Minimum order apply. Email to Us for more info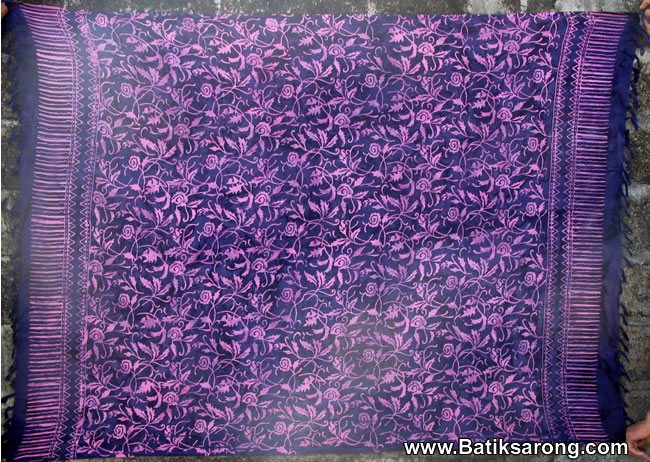 Product Code: DBL 7
Double Process Batik Sarong (Pareo) with Hibiscus Motif
Batik pareo made in Indonesia
Links to all double process pareo :
Back to Double Process Pareo Made in Indonesia
Jump to Batik Sarongs Home Page
We're sarongs manufacturer in Indonesia. We've been producing and exporting beach sarongs and pareo for years.
We sell quality sarongs at reasonable price. Here's feature of our sarongs and pareo. This is very important:
Vibrant Color from Quality Dyes and Clean Water
Our Sarongs Colors Stays the Same !
Western Size Batik Sarongs
Good Quality Control
Sarong factory in Bali Indonesia. Manufacturer and exporter company for rayon beach sarongs pareo. Wholesaler of batik sarongs with many years of experience in producing sarongs for international buyers. We export all major shipping port around the world. Wide range of sarongs including silkscreen handprinting and handpainted sarongs. All sarongs made in Indonesia.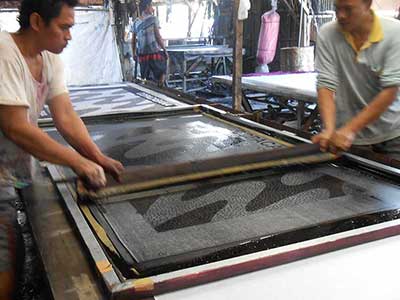 Bali batiks fabrics from batik factory in Indonesia. Buy batik fabrics quilting direct from batik factory in Java Indonesia. Handmade batik quilt kits fat quarters, layer cake stacks, jelly roll strips and charm squares. Java batiks fabrics hand dyed in batik factory in Java Indonesia. We produce and export batik fabrics by yards, fat quarter bundles and precut fabrics. If you need batik textile direct from factory in Indonesia. Please contact us. View our wide range of cotton batik fabrics handmade in Bali and Java Indonesia.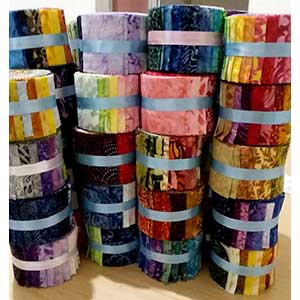 View our beach clothing collection. The batik mini skirts made in Indonesia
Sheer Cardigans Factory Bali Indonesia. Summer Cardigan Sweaters from Bali Indonesia. Sheer Shrug Factory. Lightweight Knitting Cardigans Made in Indonesia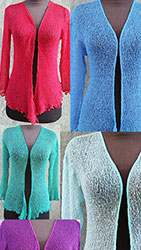 Plus size ruffle shrug with sheer and elastic fabric. Wide range of colours available. Use your own brand. Buy direct from factory in Bali Indonesia. Bolero wholesale. Tie-front shrug for women. Summer clothing. Wholesale only, factory direct. To order, send us email. Fill our inquiry form or send email directly to our Gmail address. See photo for our email address. We need to know your order quantity to calculate shipping. We also need to know your shipping port. Door to door shipment by express courier or post office also available.
To order, send Email to Us We give response only to serious inquiry. Please provide complete address and brief info about your company or business. All jewelries, accessories and clothing products made to order. Please order in advance.
Batik Sarong | Beaded Purse | Bali Sarongs | Sarongs Indonesia | Sarongs Factory | Contact Us | Pareo Bali | New Bali Sarongs
---
Bali Handicrafts Company | Bali Beads Necklaces | Natural Photo Album from Bali | Sea Shells Feather Accessories | Clothing from Bali |