Handpainted Sarongs by CV MAYA, a Handpainted Sarongs Wholesale in Bali
Painting Sarongs from Bali Indonesia. Available in various colors.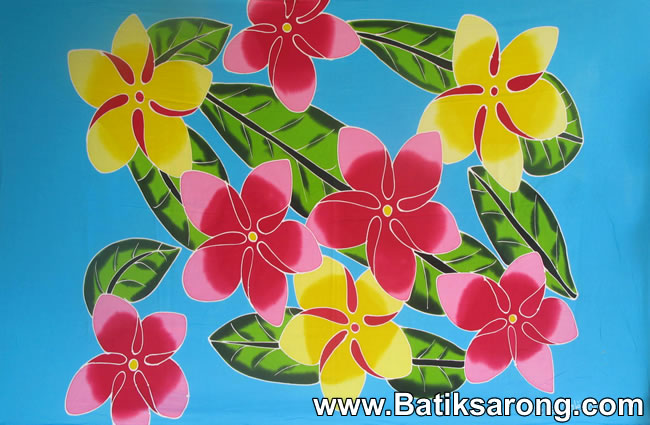 Handpainted Sarongs Code: HP6-10
Handpainting rayon sarong from Bali Indonesia by CV MAYA. Hawaii Sarongs Tropical Flowers Sarongs
sarongs factory in Bali, producer and manufacturer of hand painted sarongs. Exporter and wholesaler of sarongs from Bali.
The handpainted pareo or sarong above available in various colors.
Feel free to decide the color of the sarongs for your order.
Our Company Located in Denpasar Bali Indonesia. To place your order for our sarongs pareo, please visit our sister site www.Pareo-Bali.com and view our latest catalog of Pareo from Bali. If you need help, Call/WhatsApp: +6281353357458.
Sarung goyor factory in Indonesia. Buy handmade sarong goyors direct from Indonesia. Contact us by email or WhatsApp for more information regarding our sarung goyor, also known as sarung tenun, macawis, izaar or futah. High quality handmade sarungs direct from factory.
Visit our web site pareo-bali.com to place your order for our sarongs. Visit and place your order.